Bugatti, a company known for its exclusive sports cars, recently unveiled a luxury pool table valued at $ 300,000 that uses advanced gyro technology to stay perfectly level in all conditions and to work on yachts.
There are a few things in this world that money can't buy, and until now pool at sea has been one of them. However, engineers couldn't design a table to negate the rocking of the boat and stay level. Until now, because Bugatti apparently managed to create a self-leveling pool table that would allow the rich and powerful to play pool on their expensive yachts.
"An optional servo-driven system uses a gyro sensor to align the table – in the case of an installation on board a yacht," says a Bugatti press release. "Each leg can move to accommodate the movement of a ship and stay perfectly level. The system can be set up in just 5 milliseconds and the movement is completed in complete silence with vibration free adjustment. "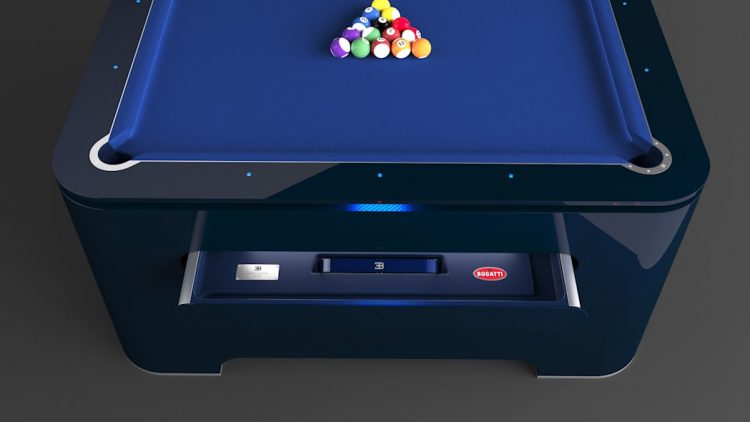 As part of the company's lifestyle collection, the limited collection pool table was developed in collaboration with IXO, a company that specializes in building carbon fiber products. As you've probably guessed by now, the table is made entirely of carbon fiber while the frame is made of machined aluminum and titanium.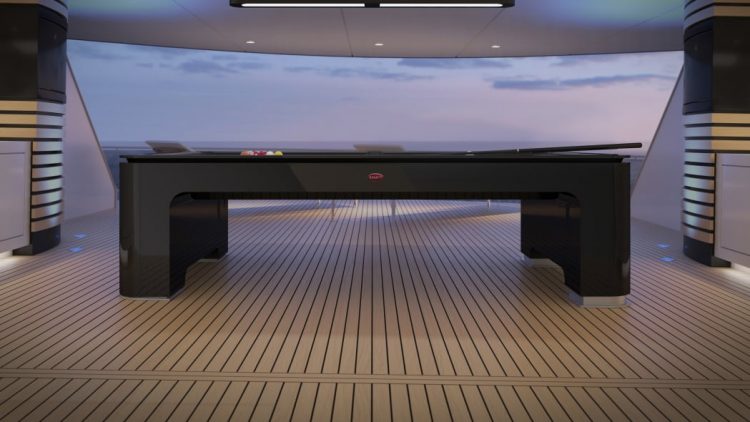 Each of the 30 tables Bugatti plans to manufacture features carbon fiber pool cues, a wall-mounted cue support with a 13-inch touchscreen that users can use to keep their scores, a dimmable LED ceiling light, and other accessories . Also included in the staggering $ 300,000 price tag is a USB drive containing photos and videos captured during the production process.
Since making what is probably the most expensive pool table in the world is a laborious process, only five Bugatti pool tables will be ready by the end of 2021. According to Mail Online, the emir of Abu Dhabi, Sheik Khalifa bin Zayed Al Nahyan, is said to have done so and expressed an interest in buying a half-billion dollar yacht, Azzam. So hurry up and order yours before they run out …