Mohammed Aisha, a Syrian seaman who worked on a Bahraini cargo ship stranded off the Egyptian coast, was forced to spend four years as an outcast after a court appointed him the ship's legal guardian.
The seaman's problems began in July 2017 when the ship he was working on, the MV Aman, was arrested in the Egyptian port of Adabiya because its safety equipment and classification certificates had expired. Usually such problems are easy to solve, but the shipowners in Bahrain have faced financial difficulties and the Lebanese contractors. Since the Egyptian captain of the ship went ashore after the MV Aman was technically abandoned at sea, Mohammed, the ship's chief officer, was appointed legal guardian by a local court. When Aisha signed the document, he had no idea that he would be sentenced to four years of self-isolation on the ship …
Photo: Video Screengrab
Mohammed recently told the BBC that he had no idea what it meant to be the MV Aman's legal guardian and didn't find out until four months later as the other crew members gradually abandoned the ship. He was required by law to stay on the ship and by the summer of 2019 he was alone on the ship, with no electricity, no sanitation, and no information on when his ordeal would end.
He watched ships pass the nearby Suez Canal, waiting for the day he could go home. In August 2018, he learned that his mother had died, which only made matters worse. That was the low point of his ordeal as he admits to having contemplated the thought of killing himself.
In March 2020, the ship that had become Muhammad's prison was blown from anchorage by a strong storm that drifted several miles before it ran aground just a few hundred meters from the Egyptian coast. The stranded sailor contemplates this divine intervention because it allowed him to swim ashore to fetch food and charge his cell phone.
A few days ago, after being stranded at sea for nearly four years, Mohammed Aisha finally got on a plane to his home in Syria to see his family and friends again. He described the feeling of leaving the ship as being released from prison.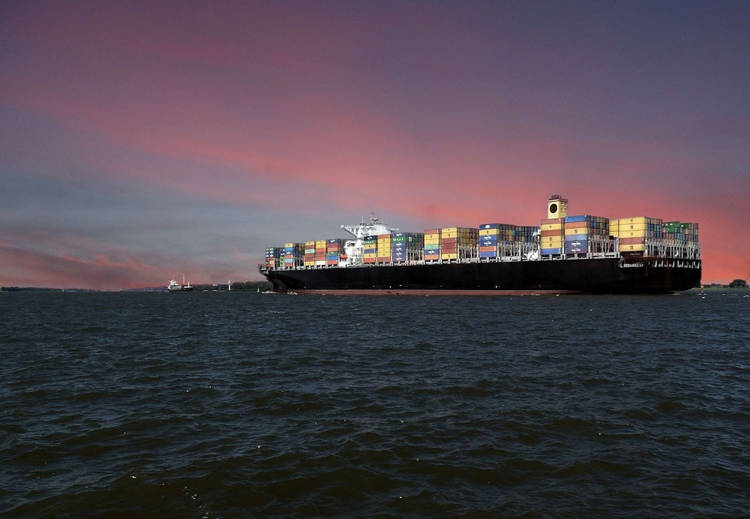 Photo: Thomas_G / Pixabay
Aisha's employer, Tylos Shipping and Marine Services, was contacted by the BBC saying they had tried to help the seaman over the years but their hands were tied, and even accused him of signing the court order authorizing him to legal guardian made which he shouldn't have done.
"I can't force a judge to break legal guardianship," said a company official. "And I can't find a single person on this planet – and I've tried – to replace him."
On the other hand, the International Transport Workers Federation, which took up Muhammad's case in December 2020, claims that his ordeal could have been avoided if the ship's owners and its contractors had honored their responsibilities and obligations.